---

Nancy Culbertson - Our classmate Nancy Culbertson (DeLorenzo) died peacefully on Sunday 26 November 2023. A memorial service to celebrate Nancy's life will be held at Houston's First Baptist Church Chapel on Monday, December 4, 2023 at 10am. Full details are here.
Nancy is seen here with our classmate James Davis at our Galveston Reunion in 2014:
---
Carolyn Carothers - Our classmate Carolyn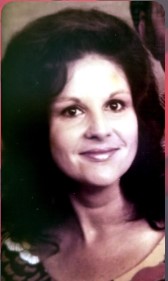 Carothers (Doege) died on 13 August 2023 in Cypress, TX. Carolyn earned her masters in biology and chemistry at Sam Houston State and taught for many years in Texas. Her obituary captures a life of many interests and accomplishments.
Orenda page Obituary and Memorial Video
---
Patsy Kennedy - Our classmate Patsy Kennedy (Paine) died on 14 July 2023 at her home in Garland, TX. A viewing was held on 22 July.
---
Susan Ellis - We were saddened to hear that our classma
te Susan Ellis (Cooper) died on 14 April 2023 at her home in Dallas. Forever seared in the memory of many of our classmates, Susan performed a steamy rendition of "Steam Heat" [The Pajama Game] with Tommy Tune '57 during our sophomore year.
Memorial service held at Highland Park United Methodist Church in Dallas on Tuesday, 25 April 2023.
---
Diane Wall -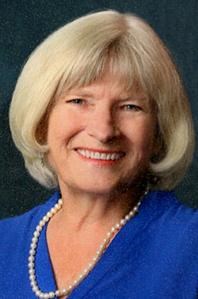 Our class has learned that Diane Wall (Nail) died in
her home in Broken Arrow, Oklahoma back on 5 February 2021. Diane and her husband were both veterinarians and well loved in the community.
---
Memorial Service for Danny

- Our classmate Vann Phillips reported on Sunday 2 April 2023:
"Beth and I attended a memorial service this morning for Dan Tompkins who died June 22, 2022 in California. The service was at Dan's sister, Mary Harris's, house here in Dallas from 9:30 to 11:30 followed by a nice luncheon at the Dallas Country Club. The service was just like being in a church with a minister and great music. Many of Dan's relatives attended. I saw Dan frequently when we were both in business. His mother and sister lived in Dallas and we are good friends with his sister. Today would have been Dan's 82nd birthday."
---
Bain Williams

- Our classmate Bain Williams died
6 March 2023 in Fredericksburg, TX after struggling with
Parkinsons for years. His published obituary is replete with memories and recognition from friends.


Orenda page
Obituary
---
Nancy Smith
- The New Braunfels paper lists this obituary

for

Nancy Smith

(Stewart) who died 11 Mar 2023. Nancy was in our [January] Class of 1959 but attended summer school in 1958 so she could graduate early and enter Texas Tech in Fall 1958. Thus Nancy did not appear in our '59 Orenda but is in our Electronic Orenda. Nancy sang with the Melodots and the Choralettes and we are working with Kay Daigle and Nancy's sister Pam on a Melodots feature for mid-May to honor all 5 Melodots.

Orenda page
Obituary
---
Anne Watts (Morris)

- Our classmate Anne Watts died on Sunday 26 February 2023 in Austin, TX. Along with Gene Clements, Anne was one of our premier reporters on

The Lancer

.and from there excelled on the Rice

Thresher

and on into national publications and writings. Anne's obituary was published in the

Austin American Statesman

on 16 March and her Celebration of Life was Saturday 15 April at Las Polomas Restaurant in Austin, TX.
Orenda page
Obituary
---
Our classmate

Butch Looney

died Saturday, 17 Dec 2022. Via Larry Hitt: "
We have lost a good guy. I heard from Tom Henderson yesterday that our classmate Butch Looney died Saturday night in Austin. According to Tom, he had been dealing with the effects of a brain bleed suffered 2-3 years ago. Butch's good friend and UT classmate told me that following a bad fall on Saturday, Butch was hospitalized and ultimately passed away at 11:30 pm that evening. Brain surgery was considered but the doctors there did not offer any hope it would be successful."
Memorial Services for Butch will be held
Saturday,January 14th at 2 p.m. at Covenant Presbyterian Church, 3003 Northland Drive, Austin, Texas 78757.
Orenda page
Obituary
Classmate Remembrances
---
Bluegrass Interview

- In Nov 2022, our classmate Tony Ullrich provided a YouTube video history of his amazing life and career with Bluegrass and Country Music, much of it in Kerrville. You can locate it by searching
for
YouTube: Van Buren Variety
,
Under that channel, operated and hosted by Bob Van Buren, you can find Tony's interviews (and see his original banjo) under Episodes 85, 86, and 87. Yes, he plays live as well!!
---
---
---
---