Saturday evening Class Dinner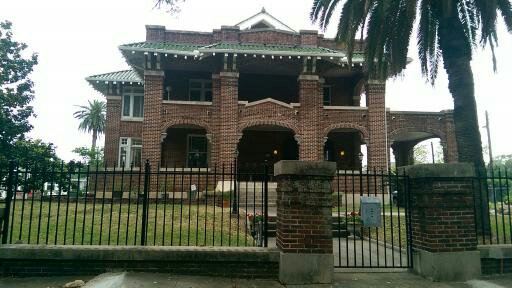 A special dinner was catered at the 1916 home of Attorney Allen C. Isbell, 1715 35th St, as hosted by his wife Mikey.
This residence in Galveston is behind the seawall on 35th street, and has withstood several hurricanes since 1916. Isbell, minister of the 100-member Broadway church in Galveston, is a practicing trial attorney who has preached without accepting a paycheck from the Broadway church since 1977. The Broadway church's ministries are essential to the island, Isbell contends. Working with the poor and the prisoners gives them a sense of purpose in a coastal area that is seen by outsiders not as a home so much as a vacation destination.
Click here for collection of classmate dinner photos at Attorney Allen (and wife Mikey) Isbell's historic home.
---
Here is the caterer's menu we enjoyed Saturday night:
ˇ Foreign and domestic cheeses with fresh and dried fruits and crackers
ˇ Cold, peeled Gulf shrimp with two sauces
ˇ Crab fingers with two sauces
ˇ Salad of mixed greens with pears, fontina cheese and a basil vinaigrette dressing
ˇ Lemon chicken breasts...boneless, skinless chicken breasts, lightly breaded, and baked with a light lemon butter sauce/sliced
ˇ Scalloped potatoes
ˇ Seafood casseroles...shrimp/crab/rice/wild rice/ veggies etc.
ˇ Dinner rolls/butter

ˇ Wine, beer, tea, lemon ginger mint cooler nonalcoholic punch
ˇ Dessert: homemade Kahlua bread pudding with Kahlua sauce