Mirabeau B. Lamar Senior High School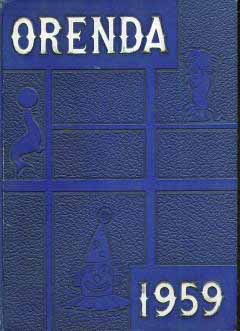 Houston, Texas



Directory for the
Class of 1959


Our On-Line Class Directory is based around content of pages from our Orenda
Please provide whatever information you are willing to share to:

Webmaster@Lamar59.org



---
---
Each classmate photo (total: 625) from the Orenda is displayed; clicking on the small photo will produce a larger image; the current hometown of each living classmate is displayed; each deceased classmate is identified and a link is provided to the obituary when known, otherwise a request is displayed to provide such information to the Webmaster. Each "missing" classmate is identified and a plea to provide any information to Wendell. A table at the bottom of each page links to each Orenda double-page [e.g., pages 58-59] as well as providing alpha begin-end for surnames on those pages [e.g., Har-Hit]

Navigation Guide to the Virtual Orenda-based Class directory; click to proceed to classmates' information organized by pages:
Please provide your Class Directory corrections and additions to
Larry Hitt.
Our
current list of deceased members for the Class of 1959 can be found in PDF format
here
; known obituaries are added
here
.
---
---
This is the "Starting Page" for the on-line Class Directory. Return to the

Home Page

for the Lamar High School Class of 1959


Send information and photos for this site to

Webmaster@Lamar59.org


Last updated on 16 December 2016.

---