---
---
Concern with IDO!
One of our fellow Neighborhood Assocation reps has expressed concern with the
Integrated Development Ordinance that City Council is intending to vote on on Monday, 13 November. Victor Lopez of the Highland NA requests that we review this: Victor reminds us, "
I know many of you, like me, are quite concerned about the content of this Ordinance and the pace at which it is being pushed through.
Here is a recent article
about some of the ugliness being discovered about this process.
We have until

5 pm
on this upcoming

Monday
to convince our Councilors to defer the passing of this ordinance. Please help us!
"
Monday, November 13th
.
---
Get Plowed!

A few years back, Daskalos Development purchased the Four Hills Village Shopping Center (SW corner of Central and Tramway) and began renovation. The latest tenant to announce moving into the center isTractor Brewing Company ( getplowed.com). They will open a local pub, similar to what they have in Nob Hill. Details are here. This will be an addition to Icon Cinema and Sprouts Farmers Market.

---
next SRNA meeting:
Saturday,

January 27

, 2018
at 1 pm at the Providence Presbyterian Church off Tramway at 13801 Encantado NE.
We will be electing some new officers.
Please plan to attend!
Let's talk about what's going on in the neighborhood and share ideas. (We've had several instances of graffiti, vandalism and attempts to steal cars in the neighborhood).
We need more people to be Board members, but especially we need for more of you neighbors to come to meetings and be the eyes and ears of our neighborhood.
---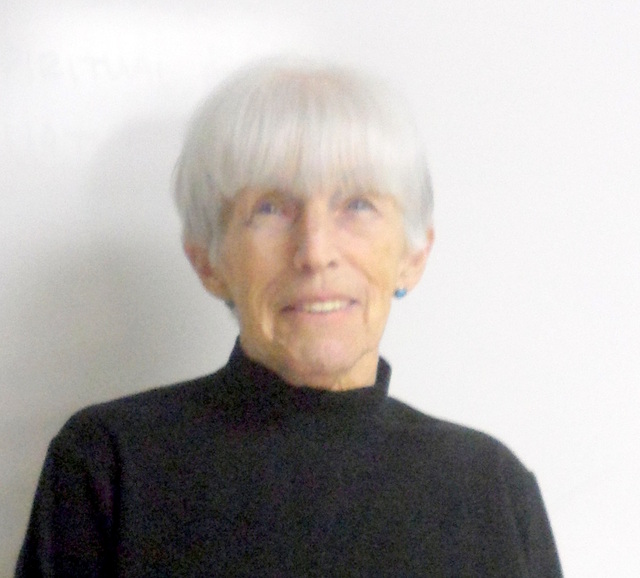 In Memoriam:
Anne Gilstrap

, our SRNA Vice-President and long-time SRNA member, died unexpectedly on 27 March 2017. We were so appreciative of her willingness to volunteer as a Board Member
and are shocked at her loss
. Anne is interred with her husband at Santa Fe National Cemetery and her on-line memorial can be viewed here.
---
Tramway Trash:
Are you concerned with the amount of trash that is littering the East side of Tramway, from Copper Blvd on north? You can make a difference by calling 798-6600 and leaving this message: "Please have DOT clean up the trash along the East side of Tramway."
---
Our APS Board Member:
On 7 Feb 2017,

Elizabeth Armijo

was elected as our Board

District #6
APS School rep
. Runners up were Akhil Abbas and C. Douglas Brown.
Don Duran is stepping down and Elizabeth took over as of

April

2017.
We are in District 7 for CNM and our new rep there is

Michael Glennon

, former president of CNM.
---
Singing Arrow Community Center:
Two meetings were held in early February on the proposed Singing Arrow Community Center, located roughly behind Sprouts in the Four Hills Shopping Center. Both meetings were held in the Singing Arrow Community Center.
This project is fully funded and has been announced via several organizations over a period of several years.
---
Central Ave Median Landscaping:

Our SRNA president Kathleen

attended a City Parks and Recreation presentation on the evening of 31 Jan 2017 of suggested plans for plantings of Central medians from Juan Tabo to Tramway. Liz Reardon, Landscape Architect, presented her architectural drawings depicting 6 different plans with an array of desert high and low shrubs, perennials, trees and accent trees. The presentation and following discussions were well executed, professional and met with approval. It was a very enlightening session. After attendees agreed on the design and plantings, Liz explained that construction and plantings on the medians is presently scheduled to begin sometime in May and will take 2 1/2 weeks to install. All in attendance were very pleased with her expertise and the variety of choices. "Our plan is very appealing and the greenery will be evident for all 4 seasons.

the project will begin sometime in May and that it will take 2 1/2 months to install. Lanes will be blocked and the work will take place from

9 am to 3 pm each work day.

---
Past SRNA meetings:
Supper Rock Neighborhood Association
[SRNA] met
Saturday April 22, 2017. S
peakers included:

Aaron T. Jones

, CEO and operator of International Protective Services (IPS);

Tim Keller,

City Auditor and candiate for Mayor of Albuquerque;

Officer O'Rourke

of Foothills Command;

Don Harris

, City Councilor (District 9); and

Peter Armstrong

of Wakefield Housing and Development Corp.
Our (required) Annual Meeting was held Saturday,

Sept 16

, 2017
at 1 pm at the Providence Presbyterian Church off Tramway at 13801 Encantado NE.
---
---
SRNA Officers:
Your neighborhood assocation holds its required

annual

meeting each Fall, and in October 2016, we met at the Providence Presbyterian Church off Tramway and Encantado NE. Don Harris (District 9 city councilor), mentioned that there will be a new Singing Arrow Community Center built behind the Four Hills Shopping Center. SRNA Officers were elected for 2017: President:

Kathleen Schindler-Wright

; Vice-President:

Anne Gilstrap

; Treasurer:

Ken O'Keefe

; Board Members:

Ahmad Assed

,

Sherry Gaines

,

Colin Hamman

. (we need someone to step up as Secretary).

---
---
East Gateway Metro Development:
Albuquerque's East Gateway district, the area along Central Avenue and I-40 from Four Hills Road all the way to Wyoming Blvd, is the first

glimpse of the City that visitors see as they pass through the Tijeras Canyon
. The purpose of the Metropolitan Redevelopment Area Plan, in the works since 2009, is to make this area more welcoming to residents and visitors by facilitating redevelopment of vacant and underutilized land parcels and providing for a greater variety of businesses and services needed in the area. The web page for the Plan is
here
and the (large PDF file) Plan can be viewed
here
.
---
Comp Plan:
In January 2016, the ABC-Z Project Team released for public review an update of the existing Comprehensive Plan

for both the City of Albuquerque and Bernalillo County. Comments were due by March 11, 2016. What is this Plan and what happens now?


This

comprehensive plan or "Comp Plan"

is a policy document that is jointly adopted by the City of Albuquerque and Bernalillo County. It describes the community's vision for the future of the built and natural environment and provides goals, policies, and implementing actions to achieve that vision. In this way, the Comp Plan shapes the future of Albuquerque and the unincorporated areas of Bernalillo County by guiding decisions about growth, development, and public investments related to land use, transportation, urban design, parks and open space, housing, economic development, neighborhoods, infrastructure, community facilities, and human services.

There are hundreds of plans for the City's development, such as the Metropolitan Redevelopment Area Plan (see above), and all such plans must fit within the vision of the Comp Plan. The Introduction to the Comp Plan (PDF file) is here. There is a chapter in the plan for each major emphasis, such as Neighborhoods, and Parks & Open Space. The Table of Contents with links to each chapter is here. The web site for the April 15-16 public discussion of revisions to the January draft and to help finalize the draft is here. The City of Albuquerque ABC-Z Project team will then finalize the draft to be submitted to the City's Environmental Planning Commission as the first step in the review and approval process.