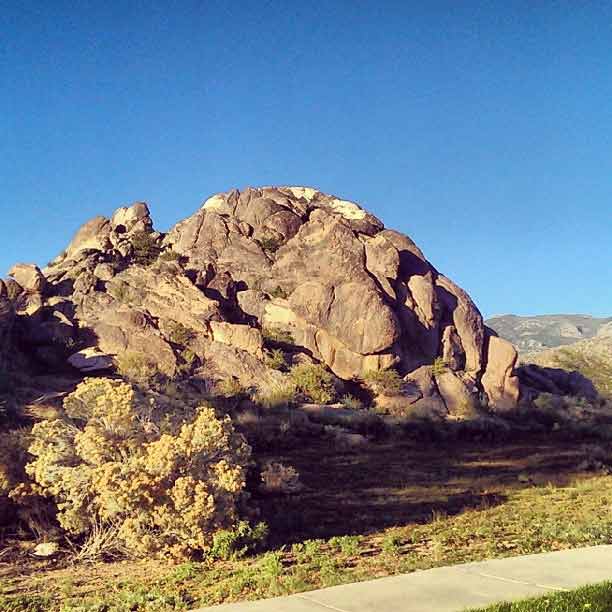 Supper Rock Neighborhood Association
ten subdivisions; one neighborhood; founded: 1987



web site address:

SRNA

.website


Supper Rock Neighborhood Association is a registered Neighborhood Association
with the City of Albuquerque.



P.O. Box 50577


Albuquerque, NM 87181
Our next Neighborhood Association Meeting is

Saturday April 27, 2019
---
---
Join SRNA:
Download this form and mail it to P.O. Box 50577. Questions? Contact the SRNA Board at: SRock4[at]comcast[dot]net
---
Next SRNA meeting:
Our next neighborhood association meeting will be on

Saturday

,

April 27

, 2019
at 1 pm at the Providence Presbyterian Church off Tramway at 13801 Encantado NE.
---
Get Plowed!

A few years back, Daskalos Development purchased the Four Hills Village Shopping Center (SW corner of Central and Tramway) and began renovation. The most recent tenant to move into the center is Tractor Brewing Company ( getplowed.com). They opened a local pub similar to what they have in Nob Hill. Details are here. Tractor Brewing joins Icon Cinema and Sprouts Farmers Market in the renovated shopping center.

---
---
Our APS Board Member:
Elizabeth Armijo

took over as our Board

District #6
APS School rep in April 2017
.
We are in District 7 for CNM and our new rep there is

Michael Glennon

, former president of CNM.
---
---
---
Past SRNA meetings:
Supper Rock Neighborhood Association
[SRNA] met
Saturday

January 26, 2019
at the Providence Presbyterian Church off Tramway at 13801 Encantado NE
. S
peakers included:

Officer Jeremy Hollier

who introduced recent police Academy grads

Officer Jacob Austin

and

Officer Kate Pride

, all of APD Foothills Command;

Don Harris

, City Councilor (District 9) also spoke at the meeting as did two reps of the City's ABQ Zoning Dept:

Carol Toffaleti

and

Mikaela Renz-Whitmore

.
---
---
---
---
East Gateway Metro Development:
Albuquerque's East Gateway district, the area along Central Avenue and I-40 from Four Hills Road all the way to Wyoming Blvd, is the first

glimpse of the City that visitors see as they pass through the Tijeras Canyon
. The purpose of the Metropolitan Redevelopment Area Plan, in the works since 2009, is to make this area more welcoming to residents and visitors by facilitating redevelopment of vacant and underutilized land parcels and providing for a greater variety of businesses and services needed in the area. The web page for the Plan is
here
and the (large PDF file) Plan can be viewed
here
.
---
---
---
Latest ABQ Neighborhood Newsletter:
Latest newsletter for Albuquerque Neighborhoods is always available at
this link.
---
Tree-of-heaven Project:

Tree-of-heaven is an invasive tree in southwestern states that has been listed as a noxious weed in New Mexico. Read more here.
---
The

Canyon Club

at Four Hills (formerly the Four Hills Country Club) is open to you for dining membership only, tennis and swimming membership, or golfing membership. Details here.
---
---
Four Hills Shopping Center:
Located at SW corner of Tramway and Central, is now managed by Daskalos Development & Investments. Entire shopping center has received a new facade. Some of the primary tenants: Icon Cinema, featuring first-run movies, VIP seating, all-you-can-eat popcorn, all-you-can-drink Coke, Burke's Outlet, and Sprouts Farmers Market. The renovation continues.
---
---
---
Supper Rock NA sign:
Congrats to our Neighborhood Association on the new display sign, which can be seen near our 'entrance' sign on Copper Blvd, just East of Tramway. Our neighborhood web site URL (SRNA.NM.org) will be displayed there, as well as pertinent news for the neighborhood. SRNA President is investigating the possibility of a second sign on Encantado entrance to our neighborhood. Continue to check your SRNA web site as well.
---
SRNA Membership

: Dues are $10/year. Membership Form is here (PDF).
---
---
---
---
---
---
---
What's happening in Albuquerque? Local blogs? Check SRNAdipity
---
Did you see that bird? Brugge's Birds
---
City Services: Our City of Albuquerque has an excellent City Services Information Line: dial 311. This service is also found on-line here.
---
---
Continuing

Information of use to the

Neighborhood

Click here to review your Bernalillo County Property Tax records

Where to take your

hazardous waste

, e.g., old paint and oil cans: information here
View front page of today's Albuquerque Journal!

See the current Pollen Count in Albuquerque.




Legal notice: Supper Rock Neighborhood Association is a nonprofit corporation, but we do not have "501-C-3" status with the IRS which would allow for the deductibility of donations.


---
contact webmaster: mike@blackledge.com Last Updated: 11 February 2019


377

web site visitors from Jan 2017 through Nov 2018; that number is now:
---